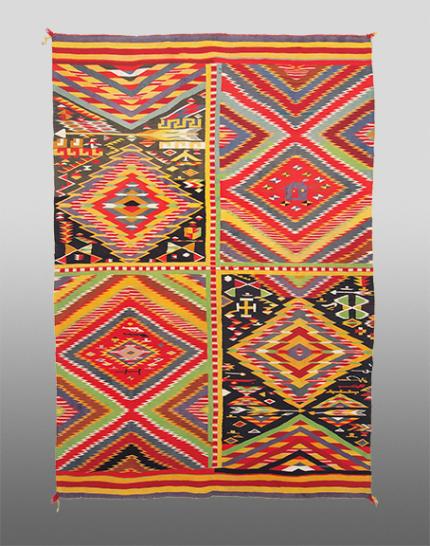 Additional Information
Four panel pictorial Germantown eye dazzler blanket with central stylized diamond motifs with pictographic imagery including arrows, guns and a house.
Woven of Germantown wool in vibrant shades of red, blue, yellow, green and blackwith cotton warps.
This textile is soft in texture and displays beautifully as a wall hanging. It is also well suited for use as a bed or furniture covering/throw. Not recommended for use as a floor rug.