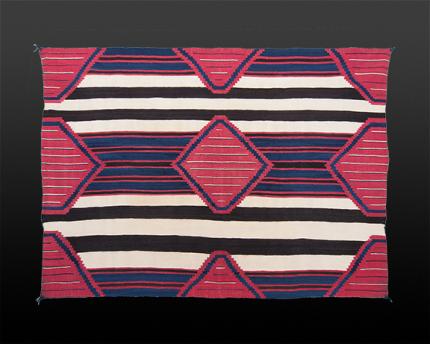 Additional Information
A Classic Period Chiefs Blanket. Very finely woven in a Third Phase design with a nine-point pattern of diamonds and half diamonds each with horizontal blue and white bars within all against a classic banded ground.
Very finely woven of native handspun wool in natural ivory and brown fleece, indigo dyed blue and cochineal dyed raveled bayeta.
This textile is soft in texture; it displays beautifully as a wall hanging and is well suited for use as a bed or furniture covering/throw. Not suited for use as a floor rug.