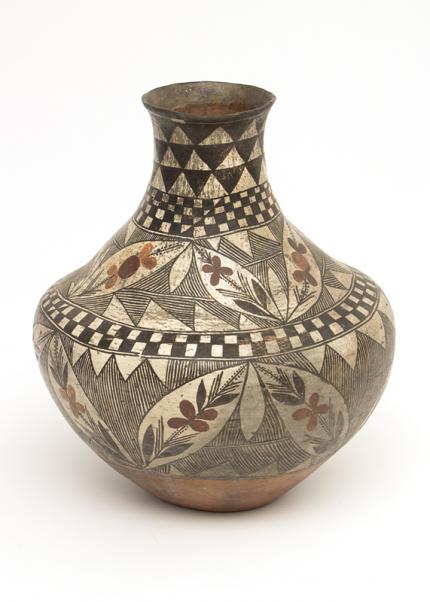 Additional Information
Tad says this is Isleta which is rare! It is large and a great shape as well as being a polychrome.
A four-color earthenware vase form constructed by hand and finely painted in slip glazes with Classic Acoma elements including floriate motifs and checkerboard elements.
Acoma Pueblo is located in New Mexico approximately 60 miles west of Albuquerque.