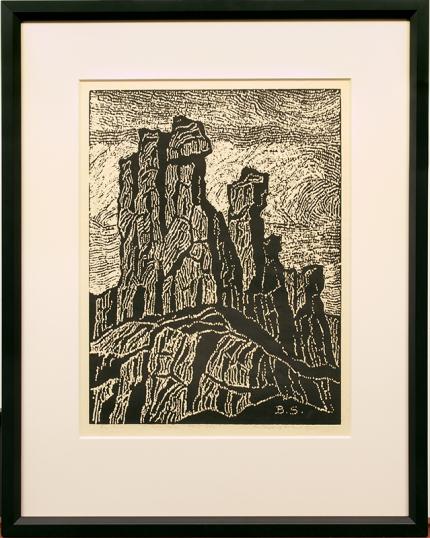 The Temple of the Great Spirit; one edition printed
pencil signed and titled lower margin
19426
View Additional Images
Additional Information
Inscribed in graphite lower margin: "To Anna Keener / April 1923"
Original woodcut (nailcut) printed in 1922; only one edition printed. Temple of the Great Spirit is in the Garden of the Gods, Manitou, Colorado. Inscribed in pencil lower margin "To Anna Keener - April 1923". Keener was, at that time, a student of Sandzen and later became an accomplished artist.
Presented in a custom frame with archival mat & glass; outer dimensions are 25.25 x 20.25 inches. Image measures 16 x 12 inches.