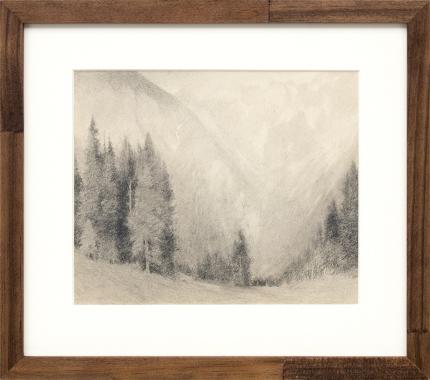 Additional Information
Likely Arapahoe Peaks, near Boulder, Colorado. Graphite on paper. Presented in a custom frame, outer dimensions measure 10 ¼ x 11 ¾ x ¾ inches. Image size is 6 ½ x 7 ¾ inches.
Provenance: Estate of Charles Partridge Adams
Copy of letter of authenticity from the artist's estate is included with purchase.